10 Best Spots for Cheap Eats at Kawana
Nestled on the stunning Sunshine Coast, Kawana Shoppingworld is situated in a coastal paradise that offers more than just picturesque beaches and breath-taking views. It boasts a vibrant culinary scene that caters to all taste buds and budgets. From cosy eateries serving up homemade dishes to bustling restaurants offering international flavours, Kawana promises an unforgettable dining experience without breaking the bank.

Join us as we take you on a flavourful journey and explore the best cheap eats Kawana Shoppingworld has to offer. From mouth-watering burgers to tantalising Asian cuisine, we'll unveil the affordable culinary treasures that make this vibrant place a food lover's paradise!
Family-friendly and affordable restaurants at Kawana Shoppingworld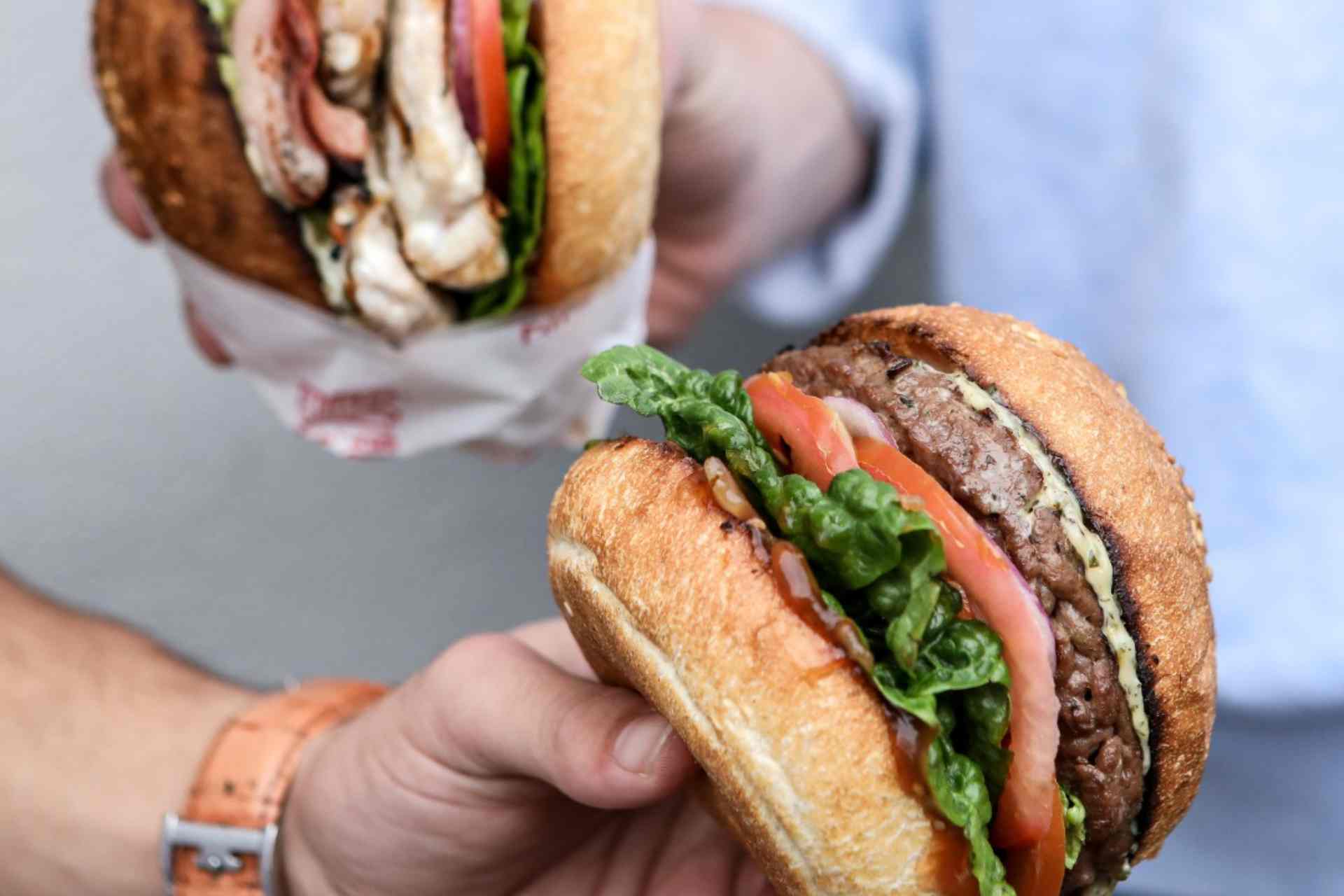 1. Grill'd Kawana Shoppingworld
Indulging in a satisfying burger is always a safe bet, isn't it? Nestled in the lively Kawana Shoppingworld, Grill'd is the go-to spot for burger enthusiasts seeking an affordable yet satisfying meal. Catering to diverse dietary preferences, the Grill'd menu boasts quality cheap eats, whether you crave a juicy beef patty or prefer flavourful chicken or vegetarian options.

This burger joint goes the extra mile to make healthy choices more accessible – their burgers are meticulously crafted with 100% Australian grass-fed, free-range beef and locally-sourced ingredients. Additionally, this restaurant presents a tempting array of sides, including delectable sweet potato chips, crispy onion rings, and refreshing salads.

2. Guzman y Gomez Kawana Shoppingworld
If you're on the hunt for cheap eats that deliver exceptional value, make your way to Guzman y Gomez Mexican Kitchen. Conveniently situated in Kawana Shoppingworld, it's a paradise for Mexican food enthusiasts. Prepare to have your taste buds whisked away to the streets of Mexico!

Guzman y Gomez offers a tantalising array of dishes that will leave you excited for your next visit. Boasting their renowned burritos, crispy tacos, and loaded nachos, their menu is designed to satisfy your cravings. They take pride in preparing dishes free from preservatives and artificial flavourings, ensuring that each bite is both delicious and guilt-free. Need we say more?

3. KFC Kawana Shoppingworld
The list doesn't end there, if our first two options don't meet the standard then you can't go wrong at KFC. World famous for its huge range of tasty chicken, there is something for the whole family. Located in the food court next to Ali Baba, make your way down to the world's most popular chicken restaurant chain for endless high quality eats that don't break the bank!

Cheap places to eat at Kawana Shoppingworld for a quick bite
4. Coles Kawana
When you're pressed for time and looking for an affordable snack, Coles Kawana has you covered with their convenient Grab & Go Snacks. Rest assured that you won't have to compromise on quality, as Coles provides pre-packaged options that go beyond simply satisfying your hunger.

If you're craving a sandwich, a salad, or a protein-rich poke bowl, Coles' ready-to-eat meals are ideal for hectic days when you have a tight budget and close to no time to spare. The best part? You don't have to settle for anything less than quality meals that'll give you a much-needed energy boost!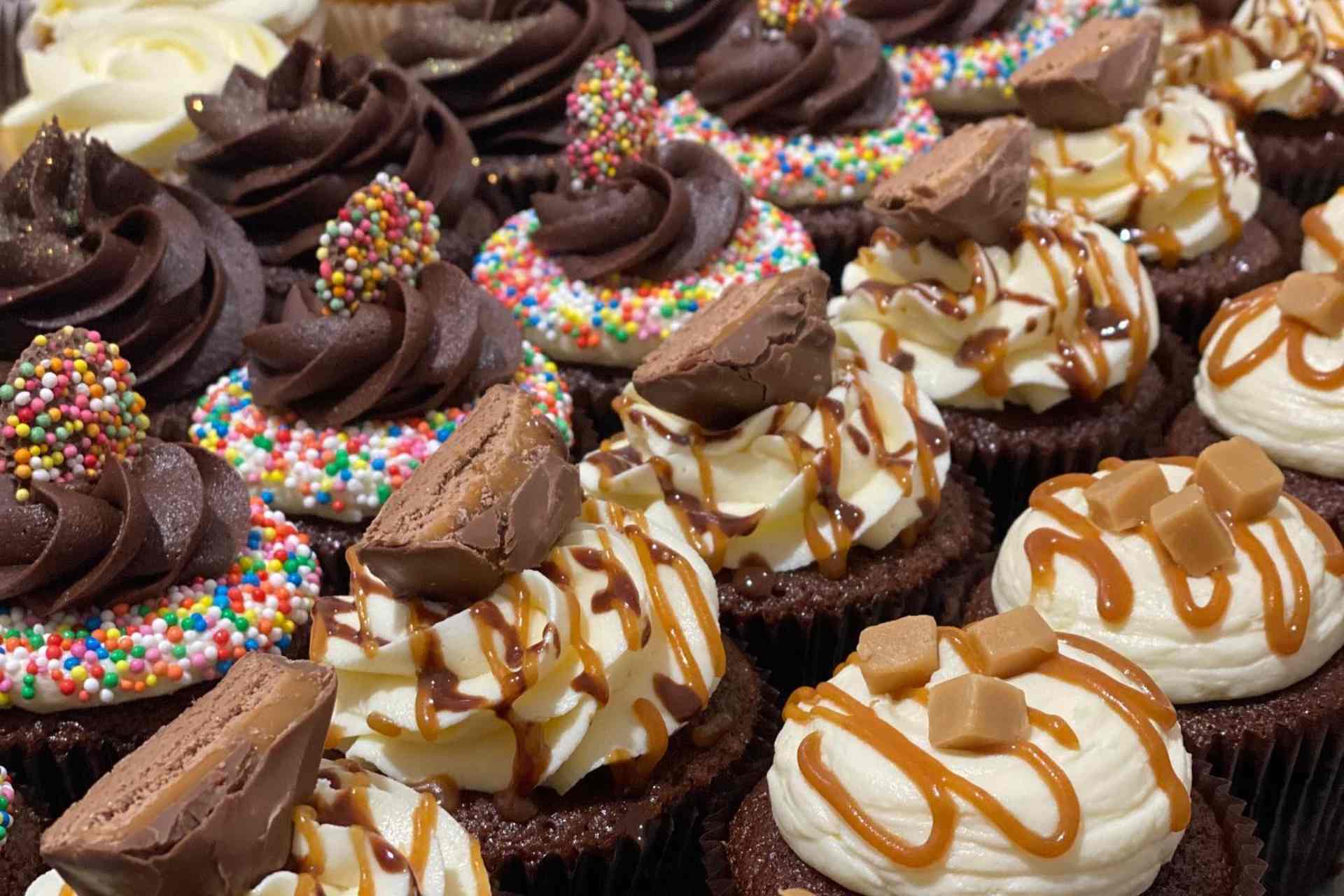 5. Baked Desserts
What's better than watching delicious treats be made, baked and decorated in front of your eyes? Using only the best ingredients and making everything from scratch, everything on the menu at Baked Desserts is by far the best. Enjoy your treat of choice alongside the best locally roasted coffee and organic loose leaf teas from Clandestino Roasters.

Located near Coles, just across from Justcuts, come down and try the best cupcakes, macarons, fudge, brownies and much more. What's more, they stock a range of professional cake supplies and design custom cakes for any occasion. Need we say more?
6. Boost Juice Kawana Shoppingworld
Visit Boost Juice Kawana for healthy yet cheap eats. Whether you need to recover after a workout or grab a speedy breakfast, their delightful blends of fruits and vegetables are sure to charge you up for the day.

Boost Juice simplifies healthy living by providing a range of options to suit various dietary needs. From dairy-free and low-gluten choices to protein-rich offerings, they have something for everyone. Additionally, you have the freedom to customise the preparation of your fruits and vegetables – whether you prefer them blended, juiced, crushed, or transformed into a refreshing smoothie.

7. Bakers Delight
Bakers Delight is the ultimate destination when it comes to picking up a quick and affordable bite to eat. With their delicious range of freshly baked goods, it's the perfect spot to satisfy your hunger without breaking the bank.

At Bakers Delight, you'll find an enticing assortment of bread, pastries, and savoury treats, all made with quality ingredients and baked to perfection. Whether you're craving a warm, flaky croissant, a hearty gourmet pie, or a classic sandwich, Bakers Delight offers a variety of options to suit every taste
Best places to go in Kawana Shoppingworld for cheap takeaway
8. Coles Kawana
When you're short on time and craving a quick snack, you don't have to compromise on taste or quality. Supermarket ready-to-eat snacks have levelled up, and Coles assortment of Grab and Go Snacks is a prime example!
From tasty sandwiches and salads to protein-powered poke bowls, you'll find a variety of delectable options to grab when you're on the go. These meals may be pre-packaged, but they offer more than just a temporary solution to your hunger! Now, who's ready to head to the Grab and Go section.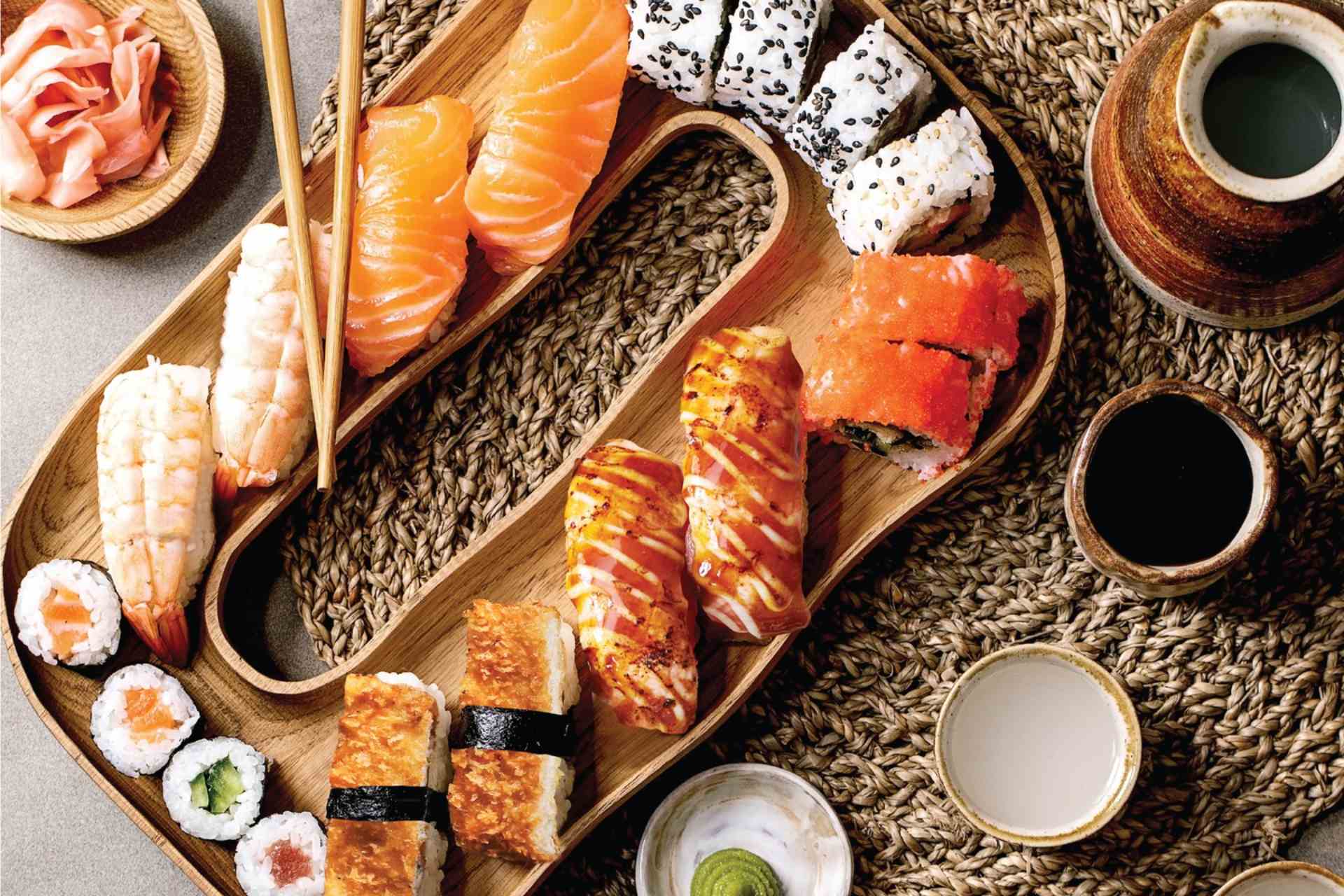 9. Sushia Kawana Shoppingworld
Who wouldn't want to indulge in affordable yet delicious sushi? Sushia Kawana Shoppingworld is dedicated to offering genuine Japanese cuisine of exceptional quality for takeout.

If you happen to be on the lookout for budget-friendly dishes for social get-togethers, their sushi platters are a fantastic choice. Additionally, their bento boxes and poke bowls are excellent for convenient meals at the food court. Let's not forget about their tempting selection of udon and donburi bowls, either!

10. The Donutery
Sweet goodness is waiting for you at The Donutery. Explore their range of the best hand crafted doughnuts filled with jam or loaded with delicious toppings. It doesn't stop there, enjoy endless cake, cookies and cupcakes too! We can't think of a better addition to your visit. Located across from The Commonwealth Bank, what are you waiting for?


Exploring the best cheap eats in Kawana unveils a world of culinary delights that prove you don't need to break the bank to savour exceptional flavours. From the charming hidden gems to the popular go-to spots, the affordable dining scene offers something for every palate and budget.

Whether you're craving a comforting bowl of noodles, a plant-based burger, or a taste of international cuisine, the diverse range of options ensures that you'll find a satisfying meal without having to break the bank. So, the next time you find yourself at Kawana Shoppingworld, don't hesitate to indulge in the best cheap eats that this coastal paradise has to offer. Your taste buds and wallet will thank you for it!